Bethel Home and Services breaks ground for new retirement community in Viroqua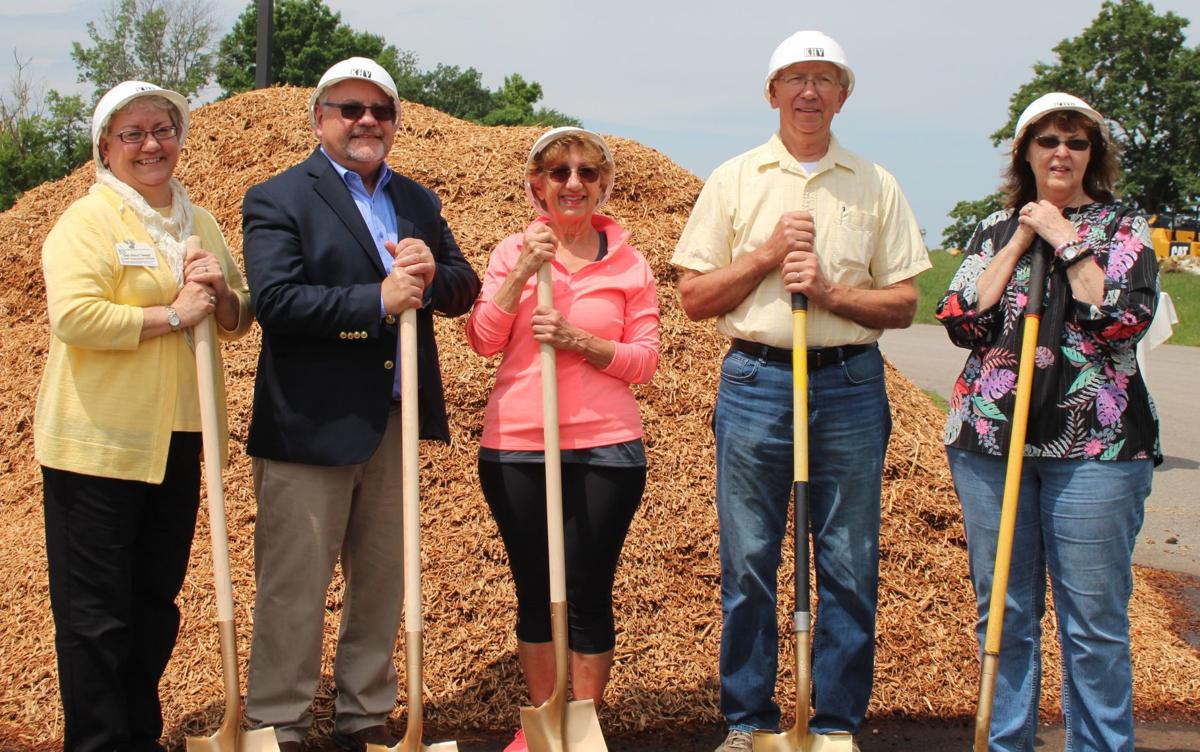 Bethel Home and Services held a groundbreaking ceremony Friday, June 22, for Birchwood Prairie, its new independent retirement duplexes which will be located off Maple Street on Viroqua's southwest side.
Joe McDonald, Bethel Home and Services Board president, welcomed everyone and introduced current and former board members.
McDonald said it was just a couple years ago when people gathered for the groundbreaking of Bethel Oaks, Bethel Home and Services memory care facility.
"It's been a busy and hectic year," McDonald said. "We are doubling Bethel Oaks and Birchwood Prairie is under construction. I want to thank the Bethel staff, the engineer, the city, neighbors, the architect, builders, the Birchwood board and future residents… they made the project possible."
"This will be a wonderful addition to the community," McDonald said. "I can't wait to see it completed."
Ken Arnetveit, a current Bethel Birchwood resident, said the decision he and his wife Donna made to move to Bethel Birchwood was "one of the most wonderful things we have done in our life."
"Five or six years ago we realized we were getting older," Arnetveit said, which drew laughs. "My wife sold the first unit at Birchwood. Two years ago we moved in. We knew it was a comfortable place. We found a second family."
Arnetveit said when they first moved in neighbors dropped off cookies and cake. A day after the move the couple left home, not realizing the garage door was left open. He said neighbors came over to close the door and take a look around to make sure everything was OK.
"Every morning I get my coffee, sit in a chair, look down the street and think how lucky we are to have a place like this for people," Arnetveit said. "I know people will love it here… I know they will be happy. Good luck with everything."
Terry Noble, Viroqua City Council president, said Bethel Home and Services has touched him in many ways over the years because family and friends have been in Bethel Home for rehabilitation and lived in Maplewood Terrace. "I expect Bethel Home and Services will continue to touch my life."
Debra Stout Tewalt, Bethel Home and Services CEO, said a lot of people have been involved with the Birchwood Prairie project.
"It takes a lot of hard work and creative minds," she said. "This is the biggest project for me that I have been involved with from A to Z. It's been a learning experience for me."
The ceremony ended with retired Pastor Charles Hulsether giving the blessing.
Birchwood Prairie details
Construction began about two weeks ago, with crews putting in the street and utilities so the duplexes can be hooked up to city water and sewer. In an interview after the groundbreaking ceremony, Stout Tewalt said three duplexes are on order for six new residents and there are two units for people who have reserved a location for a certain period of time. She said the duplexes are constructed as they are sold to residents.
"We have room for 10 duplexes and at least three or four will be built fairly quickly," she said.
The units feature two bedrooms/two bathrooms, open design living and kitchen area, two-car garage and storage, more than 1,400 square feet of living space, and year-round maintenance and repairs. Residents have the option to choose from two floor plans. The duplexes are located on a cul-de-sac.
Bethel Birchwood retirement duplexes are located on West South Street in Viroqua. Stout Tewalt said the first two duplexes were built in 1991 and 1992. Future duplexes were constructed as people wanted them. There are 15 duplexes for a total of 30 units.